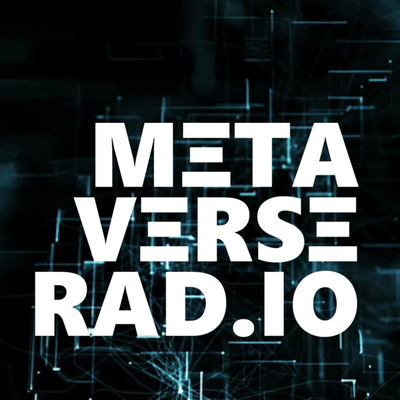 Mar 5, 2022 • 40M
METAVERSE SOUNDCHECK conversation w/ New Zealand recreational surfer & OG electronic musician Ben Nolan – oh yeah, he's also the man behind the world's most accessible Metaverse platform, Cryptovoxels
Metaverse Radio for WEB3 sounds BROADCASTING NOW: WMVR-db Chicago and the Metaverse. Community of interest includes, among others: independent musicians, visual artists, philosophers, futurists, science fiction aficionados, gamers, computer scientists/programmers, digital designers/coders, and persons interested in artificial intelligence and blockchain technology. Metaverse Radio encourages the decentralized assent of human creativity, focusing especially on quality, interoperability, and interactivity of auditory senses within both the IIID digital landscape and our physical life existence.
METAVERSE SOUNDCHECK conversation with New Zealand recreational surfer and OG electronic music trackmaker, Ben Nolan – oh yeah, he's also the founder and lead computer scientist behind the world's most accessible Metaverse platform, Cryptovoxels; speaking from Wellington, NZ
This season's 3rdepisode in the METAVERSE SOUNDCHECK series, from the Metaverse Radio Podcast:
Speaking from the pub within his office complex in Wellington, NZ, Ben Nolan, the computer scientist behind the wildly popular Cryptovoxels, shares personal insights and gives context to the early formation of Cryptovoxels. During this engaging chat, he addresses concerns over interoperability and "Metaverse dystopia" and discusses his vision (pun intended) for Augmented Reality and its integration with IRL and virtual worlds.
Over the last few years, hobbyists, visual artists, and increasingly musicians, have found Cryptovoxels (an Ethereum blockchain-based 3-dimensional digital platform) a friendly place from which scores of NFT sales have been facilitated. And the activity in Cryptovoxels continues as countless participants are engaged in creatively building their own digital spaces, either for fun or for business. Initial and aftermarket sales volume and value of individual parcels, as NFTs themselves, bolsters the case for digital real estate as a financial investment.
More information about Cryptovoxels is available at their website www.Cryptovoxels.com.
About Metaverse Radio
Headquartered in Chicago as part of the Metaversal Vision Network, Metaverse Radio provides a persistent digital audio broadcast that is highly accessible, whether by call-2-listen landline or cellular telephone, internet stream, mobile software applications, smart speaker systems, smart television systems, or from within the web3 itself. Efforts are ongoing by Metaverse Radio to complete network construction of its operationally connected radio stations dispersed throughout select metaverse platforms.
At the heart of Metaverse Radio's broadcast programming and greater multimedia activities is the belief that the Metaverse is, at its best, an international gathering place for humanity and that the official language of the Metaverse is music. A Limited Liability Company, Metaverse Radio bills itself as, "the future most accessible radio broadcast in human history." For more information visit www.metaverse.radio or follow on Twitter (Twitter.com/metaverse_radio) or Instagram (Instagram.com/metaverse_radio).
Metaverse Radio is a strong proponent for the use of Metaverse Cyber Time (MCT), the time zone now dedicated for the Metaverse (cf. www.MetaverseCyberTime.com).